Breast cancer is the most commonly occurring cancer in women and the second most common cancer overall. Even if conventional Radiotherapy has helped save the lives of many women for decades, this type of Radiation potentially exposes other organs to toxic doses, resulting in an increased risk of side effects and secondary malignancies. Today, there are continuous efforts to seek for anticancer treatments with minimal side effects. Therapies for breast cancer have developed rapidly in the past few decades and in recent years, clinical trials investigating new drugs and therapeutic combinations have led to promising advances in breast cancer therapy.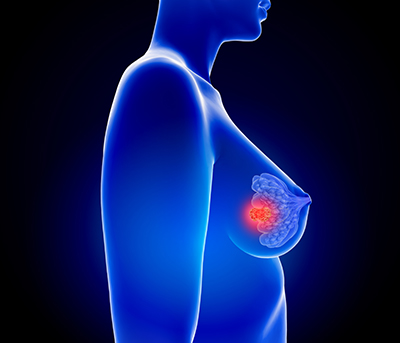 No marketed radiotherapeutics available for this indication yet.
Europe: 10 Femmes pour un 4000 (BEL), Action for Breast Cancer Foundation (MLT), Au sein des femmes (BEL), Bortskanker Vlaanderen vzw (BEL), Europa Donna (EU), Lovely Solidarity (BEL), Pink Ribbon (BEL), Think Pink (BEL), Vivre comme Avant (BEL)
Worldwide: Breastcancer.org, Metastatic Breast Cancer Network (MBCN)
North America: After Breast Cancer Diagnosis (ABCD) (USA), Breast Cancer Alliance, Breast Cancer Research Foundation (BCRF) (USA), Sisters Network (USA)
Compassionate Use Program (CUP)
CUP enables patients with life-threatening diseases, such as advanced cancer, to resort to experimental treatments when standard anti-cancer solutions and access to clinical trials are not an option. Access to CUP programs depends on local regulations and can vary from one treatment to another.
Ask your referring physicians for more information regarding CUP.