Non-melanoma skin cancer (NMCS) refers to a group of cancers that slowly develop in the upper layers of the skin. The term non-melanoma distinguishes these more common types of skin cancer from the less common skin cancer known as melanoma, which can be more serious. Overexposure to ultraviolet (UV) light is the main cause of non-melanoma skin cancer. UV light comes from the sun, as well as from artificial tanning sunbeds and sunlamps.
Surgery is the main treatment for non-melanoma skin cancer. It involves removing the cancerous tumor and some of the surrounding skin.  Other treatments for non-melanoma skin cancer include freezing (cryotherapy), anti-cancer creams, Radiotherapy, Rhenium-SCT, and other techniques.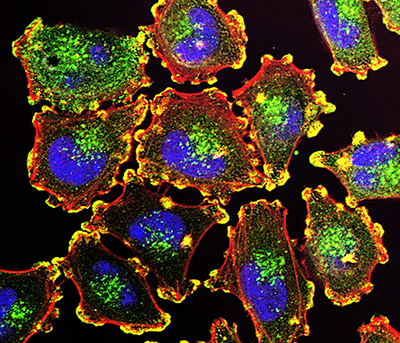 Compassionate Use Program (CUP)
CUP enables patients with life-threatening diseases, such as advanced cancer, to resort to experimental treatments when standard anti-cancer solutions and access to clinical trials are not an option. Access to CUP programs depends on local regulations and can vary from one treatment to another.
Ask your referring physicians for more information regarding CUP.