Cancer that starts in blood-forming tissue, such as the bone marrow, causes large numbers of abnormal blood cells to be produced and enter the bloodstream. About one-third of adult patients outlive their leukemia, with the remainder unable to attain complete remission status following the first phase of treatment due to refractory bone marrow or blood residual microscopic disease. First and subsequent phases of treatment for patients with leukemia are based on a variety of anticancer drug regimens, integrating stem cell transplantation under appropriate conditions.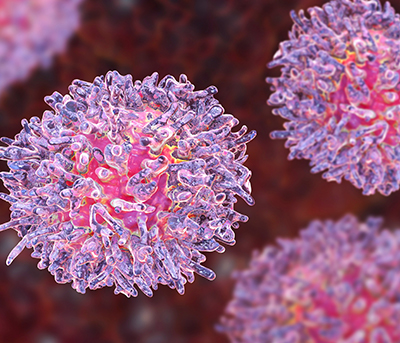 No marketed radiotherapeutics available for this indication yet.
Europe: Lyle (DNK), Action Leucémies (FRA), ALAN (CHE), Leukemia Care (GBR), Croatian Association of Leukemia and Lymphomas (HRV), SILLC (FRA), Deutsche Leukamie & Lymphom-Hilfe eV Germany (DEU), Leukaemiehilfe RHEIN-MAIN g.e.V. (DEU), MOHA (HUN), Kraujas (LTU), Stichting Hematon (NLD), AEAL (ESP)
APAC: Leukaemia & Blood Cancer New Zealand (NZL), Leukaemia Foundation of Australia (AUS)
Middle East: The Flute of Light (ISR)
North America: Leukemia & Lymphoma Society of USA (USA), T-Cell Leukemia Lymphoma Foundation (USA)
LATAM: ABRALE (BRA), FCL (COL), Fundación Porsaleu (URY), ALMA (ARG)
Compassionate Use Program (CUP)
CUP enables patients with life-threatening diseases, such as advanced cancer, to resort to experimental treatments when standard anti-cancer solutions and access to clinical trials are not an option. Access to CUP programs depends on local regulations and can vary from one treatment to another.
Ask your referring physicians for more information regarding CUP.